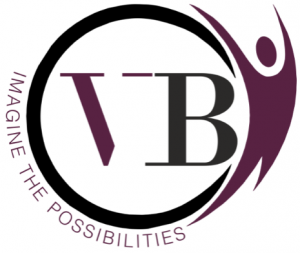 "It's a David vs Goliath story of Digital Marketing"
About Impact Partners
Impact Partners is an extreme productivity training with Vikas Bansal as its founder and leader. Vikas is a speaker and author who is driven by a passion to help corporates and individuals to "Imagine the Possibilities"
Its vision is to add value to the lives of millions of people across the globe through online and offline learning programs that are uniquely curated for productivity improvement for target audience ranging young and budding professionals to mid management and CXO level as well.
Need
In a digital first world where marketing has completely transformed itself to online. Every brand is clamouring for our attention on social media. 
Since the COVID 19 pandemic e-learning became most sought after multi-billion $ opportunity. Along with it the cost of advertising on social media using Google, Facebook and Instagram also became prohibitively expensive. 
The Goliaths of e-learning with deep pockets and marketing budgets could open their purse strings to be seen and clicked by its target audience but medium to small ticket sized courses could afford to remain profitable with such expensive social media ad costs.
Vikas wanted to make its brand visible but without having to burn a hole in the pocket and take away his entire business profitability and keeping the customer acquisition cost in check. The only options left was organic traffic or email marketing until he saw a LinkedIn post that changed his perspective. 
Solution
Vikas turned his former and future learners to his brand ambassadors by turning the simple course completion certificates into a strategic marketing tool and bring his target audience to his website without having to spend a single $ on social media ads.
Impact Partners signed up with CertOnce, a leading digital credentials provider that allows the organisation to issue Blockchain and Open-badges verifiable certificates to its learners.
These digital certificates and badges are one-click shareable and instantly verifiable where every click leads the visitor to see the verified copy of the certificate on issuer's website. 
The shareable digital certificate when flaunted by students on their social media handles generated extensive traffic on its website with a significant increase in the conversion rates.
Coupled that with a creative use of dynamic banners to advertise about the new and upcoming courses creates new leads and sales opportunities.  
Truly a tool for David to fight the Goliaths 
Benefits
Organic Traffic Generation and Increased Conversion Rates
Issuing Open-badges and Blockchain enabled digital certificates enabled learner to immediately share their achievement on their social media platforms like LinkedIn to connect with potential employers. Every person who clicked that shared certificate was directly transported to the verified copy of the certificate.
This increased the organic traffic on the website as even prospective student and enthusiasts were exposed to the organisation. 
The credibility of the world-class blockchain technology increased the organic traffic on the website by 15% in the first week of issuing the certificates itself. And by tweaking a few parameters, Vikas was able to improve a conversion of 5% with next few weeks.
---
"I have achieved 230% ROI within the first year of using CertOnce Blockchain and Open-Badges verifiable Certificates. Can't think of any other digital marketing solution that could give such phenomenal returns"
Vikas Bansal 
---
About CertOnce
CertOnce is a digital records creation platform for issuing verified digital credentials for high stake credentials using Blockchain and low stakes Open Badges, that are easy to share and verifiable with one click, with its most prominent uses being academic records, online learning, employee records, and recognition, health care, legal, government, and financial services industries. Founded in Princeton (NJ, USA) in 2019, with a vision to bring trust in every digital document, the company is fast changing the way the world creates digital credentials.